Mike Wojcieszczyk
Principal Tutor
VizAcademy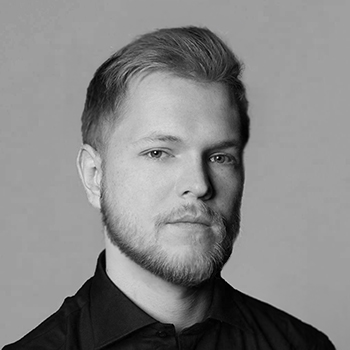 Mike Wojcieszczyk
Principal Tutor
VizAcademy
Mike, a seasoned CGI artist, has dedicated well over seventeen years to perfecting his craft through Autodesk 3ds Max and a range of complementary tools. Beyond his personal projects, he has wholeheartedly supported countless individuals in realizing their 3D rendering aspirations. His expertise shines particularly in the niches of interior design and furniture, where he meticulously crafts visuals that resonate on a global scale.

With an expansive following of over a hundred thousand on various platforms, Mike serves as a leader in the Corona Renderer community. His platform is one of shared insights, best practices, and genuine camaraderie, catering to both enthusiasts and his devoted students. Collaborating with VizAcademy has elevated his role to that of a tutor, adding an international dimension to his journey as a mentor.

Mike finds immense gratification in imparting his knowledge. His commitment lies in nurturing the growth of enthusiastic learners into proficient professionals. This commitment is further enriched through his involvement with the VizAcademy Rendering School, where he unveils special techniques, secrets, and insights that go beyond the ordinary.

He doubles as the host of VizAcademy's YouTube channel, reaching a global audience with practical tips and advanced techniques in the dynamic field of 3D rendering.

What truly sets Mike apart is his dual love for teaching and learning. He derives immense joy from designing innovative techniques and staying in tune with design trends. This fervor, in turn, empowers him to inspire his students to embrace their full potential, all while uncovering the hidden gems of the VizAcademy Rendering School.