Andrea Baresi
Founder
Aesthetica Studio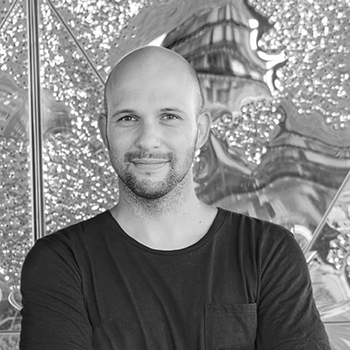 Andrea Baresi
Founder
Aesthetica Studio
After completing his degree in Architecture at Politecnico di Milano, Andrea gained valuable experience by working with various international architecture firms as an Architect and 3D Artist. In 2017, he took a significant step towards his aspirations by founding Aesthetica Studio.
Following a year of freelancing and pursuing his dream of residing in Barcelona, Andrea found himself collaborating with some of the most esteemed Scandinavian firms. This led him to establish a boutique studio that specializes in producing artistic architectural images for competitions, carving a niche in this realm.
Aesthetica Studio's collaborations boast a prestigious portfolio, partnering with industry top firms like BIG, Snohetta, Henning Larsen, Zaha Hadid, SHL, 3XN, Sou Fujimoto, and StudioGang to name a few. Across a diverse array of projects, the studio seamlessly merges a powerful artistic sensibility with a constant research for atmospheric realism.
Driven by his self-taught background, open-minded approach, and a fervent passion for photography and botany, Andrea's central motivation lies in his relentless pursuit of capturing the perfect shot.